Dreams feel real while we're in them. It's only when we wake up that we realize something was actually strange.~Inception
I hold the soul ownership of my stories.
The concept a
nd the scenes of each story are completely my creations and belong to me. All of my work has been copyrighted By the copyright law and cannot r republished or even POST on any public site [ fb,blog etc ] or other for
ums without my written permission.
Do not steal my work for any personal or commercial usage withoupermission. I do not permit anyone to change the names of characters of my writings to replace em with other soaps actors in their st
Respeck of writers and Stop Plagiarism !!!
If i see anybody coping my concept or stories I will stop posting any story and there will be legal consequences.I strictly mean it.
Respect the hard work of writers and Stop Plagiarism !!!
~*******************~
Dear friends and my IPK family,
I have finally planned to maintain and index of my stories ...hope this will be easy for all those who have been interested and hooked and and to those who are silent followers and those who wish to start following it.
All of my IF friends are my true inspiration in this writing process. Their words and comments always have guided me .A Big
to all of you all who has been with me and helped me to grow in this process. I also welcome all my new buddies with
in my Arshi World with full of ARSHI in it which is the only one I adore.
~********************~
A Silent Roar
Arnav and Khushi met in a glimpse of a time and he gets entangled in her beauty.They got married but she left for his own good.He is searching for her while facing his past and present.He finds an eye witness of his parent's death as well as hers.
Status: Completed
~*******************~
Inciting Desires 2
How a cold heart of Arnav changed and filled with deep rooted love of Khushi who he pushed so far but had a determination to win her back with his love only.Will she be back or this fire will consume him? Read and find out .
Status: Completed
~*******************~
Inciting Desires TS
Arnav falls for a girl but his ego broke one heart who became the reason of his breathing and beating heart.
BLOG LINK
~*******************~

~*******************~
You never know when you meet someone stranger,who becomes the most important part of your life.Forever,Together is a tale of strangers who met in a wrinkle of time to be together , forever..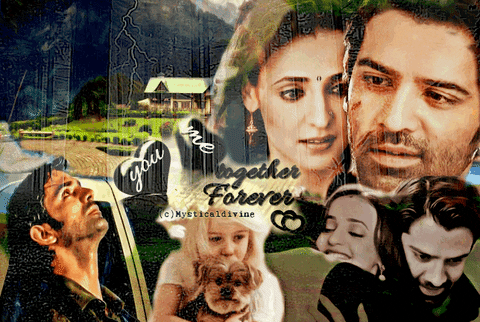 ~*******************~
How our some fairy tale Beliefs come true in real life...same happened with Khushi
~*******************~
A New Beginning With a Curator [OS]
Arnav marries Khushi in his misunderstanding of her seduction towards his BIL but Khushi's sudden silence towards him changes everything.
~*******************~
Arnav hates Garima because of his mother's death and in revenge he marries Khushi...but his love for Khushi eradicates his hate.An OS of Arshi
~*******************~
I was watching Diwali track and It occurred to me what if Khushi was engaged to someone else besides Shyam then what? Would ASR be ready to let her go? Nah...Never...